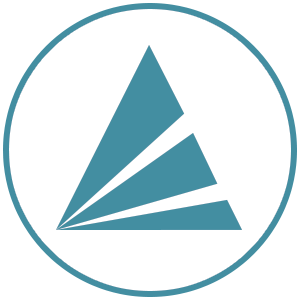 About Us
The Name of our Game.
We love what we do, and we do it well. As 30 year veterans of the lighting and staging industry, we work diligently to execute and achieve your vision. On top of that, we make sure to stay current on all the latest trends, techniques and event production solutions. The challenge of 'pulling it off' paired with a happy client makes what we do so rewarding. We love what we do, and it shows in our work.
A Valued Service.
At ACME, we use our expertise to give you value. Not only are we experts in event production services, but we are also excellent at working with you, the client. You can trust our professionals to work within your budget and use your dollars wisely.
Sales, Installations, Rentals & Expert Advice.
Our resources are vast, and so is our knowledge. We anticipate your needs and then achieve them with our products, services, and equipment to get the job done. You need it, we've got it.
History
ACME Production Resources has been in the game for over 30 years, and has a history that proudly displays how the company has evolved over time and trends.
Originally called ACME Props and Sets, we were a go-to-source for still photography and television commercials. This was a foot in the industry door that eventually led us to an updated name, ACME Production Services. At this stage, the set props and commercial focus shifted to support service for event production, and business really started to take off. It only took one year to outgrow our first location, and ACME was re- located to the Historic Walker's Point neighborhood of Milwaukee, WI.
By the early 1990's, we had established a portfolio to be proud of. From the fabrication of exhibits, such as the Milwaukee County Zoo's Aviary, to lighting an elaborate deep tunnel exhibit for the Milwaukee Metropolitan Sewage District, it was clear that we were getting noticed! After such pieces, ACME Production Services began receiving many more customer requests, and started offering lighting in addition to scenery.
With more sales, staff, and experience, in 1991, we were incorporated as ACME Corp. In just a few short years to follow, we started offering lighting and staging solutions for corporate meetings, company parties, conference production, fashion shows, theatrical productions, and even weddings. Our offerings took off and in 1998, it was finally time to re-locate to our current location, and we expanded to the historic and former TV-6 Television Studio building.
From the days of mastering still photography props, all the way to the current hour of manning full on event productions, ACME's story is a true tale of a brand's evolution and keeping up with our industries events and trends. Today we stand proud as a company with a strong history, desire to always to better, and a love for our industry that is reflected in every product we put out.
"Working with you, we felt totally confident that you would handle our special effects completely — that was quite a relief for us"
"The positive comments keep coming in! It's because everything looked and felt right. Thank you so very much..."
"The staging, the sound, the lights — all added class and stature to the event... Again, thank you for a job well done."
"The lighting was outstanding! We loved the way it turned out. It was a pleasure working with you and your crew. Thanks for being patient as we determined the effects we wanted."
"I was truly impressed by the professionalism exhibited in this presentation and by the warm reception of our consumers."
"We really appreciate the work you've done for us. The stage set was outstanding! We received endless compliments."
"Thank you for installing and providing the lighting for our event at the Harley Davidson Museum. They were a WOW factor in the ballroom and added a touch of class! It was a pleasure working with you."
"Our presentation last Friday was an overwhelming success, due in no small part to your efforts. Your timeliness and the quality of your work went a long way in making this campaign something we can all truly be proud of."
"Thank you so much for your help with our meeting this week! Everyone was very impressed and your team made the room look and sound great! We are looking forward to working with you again at our next meeting."
"The show was outstanding. Your crew did a fantastic job. The set looked great and we received many compliments on it. ACME's attention to detail was much appreciated. THANK YOU."
"Your crew did a great job — not just building the set, but putting it up. Made my life a lot easier and I appreciate it."
"I want to thank you for your efforts in making our product launch an enormous success. My boss cried and the product manager hugged me so I'd say I get to keep my job! After partnering with you on the pre-production for our show, I can assure you we will be working together again."